04 Nov

4 Tips on How to find out a Carb is Good or Bad for You
4 Tips on How to find out a Carb is Good or Bad for You
Ever wonder how to tell if a carb was good or bad?  A lot of people think their 'dieting' when they're truthfully programming their body's to store fat.  That's because a lot of people eat 'healthy' but they're sabotaging fat loss. I break down the difference between complex and simple carbs and share 4 Easy ways to tell if a carb is bad or good for Weight Loss.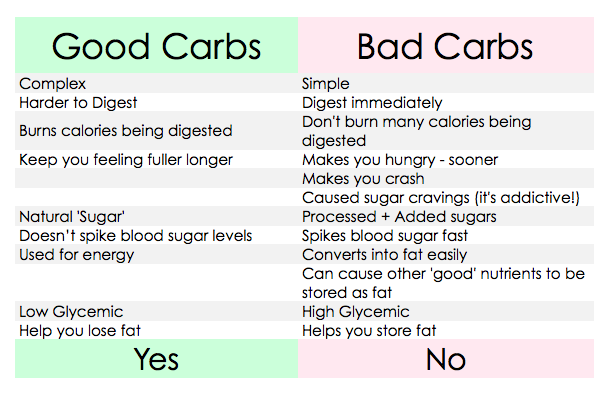 Think an apple or milk is a healthy choice for weight loss?  Think again!
Do you eat fruit and drink milk?
Are these choices good source of vitamins and minerals?  Yes!
Are they 'healthy' and good for you?  Yes!
Will they help you lose weight?  No!
In this video I explain the different between Complex and Simple Carbohydrates and how they affect your health and ability to lose weight.
4 Ways to find out a Carb is Good or Bad for You
It works if you work it!
I'd love to know what you think about this post.  Did it help you?  Did you learn something?
What's your favorite 'good' carb?  What 'bad' carb are you willing to give up to slide into your skinny jeans?
Leave me a comment below.  I'd love to hear what you think!
xxoo
Your Biggest Cheerleader